---
This Spring, graphic communications students from high schools all over New York City will come together at a college in Brooklyn to test their skills in the Finals of the twenty-second Annual Citywide Graphic Arts Competition. Seven competition categories showcase the talents of the students and the depth of their schools' media and design education. programs. Teachers select Finalist competitors in up to seven categories: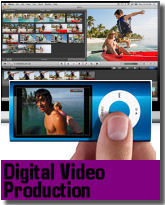 In the Finals at the CUNY College of Technology (CityTech), competitors are assigned new work that they must produce entirely on-site within the four-hour competition time limit.
Judges from colleges and industry pick the First, Second and Third Place winners in each category. Trophies and prizes are awarded to the Winners and to the First Place schools. All New York City public high school students participating in a graphic arts, media or design program are eligible to compete.
Teachers select a maximum of two entries per school per category. A registration fee of $200 per school is required for attendance at the Finals. See details.
For additional information, please contact:
Ms. Jessica Kemper
Career & Technical Education
New York City Department of Education
or email JKemper@schools.nyc.gov