---
THE FINALISTS FOR THE FIRST AND THE SECOND QUALIFYING ROUNDS HAVE BEEN SELECTED.
CLICK HERE TO SEE THE 2010 FINALISTS.
CLARIFICATION ON DIGITAL VIDEO PRODUCTION
Teams of up to three students each compete in the Digital Video Production competition. The Macintosh computers have both Final Cut Studio 2 and iMovie 08.
---
This Spring, graphic communications students from high schools all over New York City will come together at a college in Brooklyn to test their skills in the Finals of the Ninth Annual Citywide Graphic Arts Competition. The seven competition categories showcase the talent and skills of the students and the depth of their schools' graphics education programs. In a preliminary Qualifying Round in March, local competitions run by high school graphics teachers will select the best work in each category and submit the material on-line or on disk for judging.
The categories for this year's Competition include two new competitions for 2010: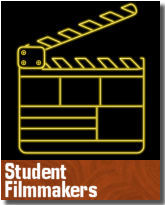 NEW!
Student Filmmakers Competition
Student teams submit a 3 to 5 minute film on-line during the Qualifying Round. Finalists are invited to pitch their movie to a panel of experts on May 28.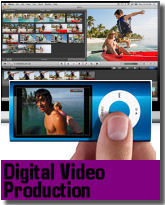 NEW!
Digital Video Production
Students submit a short public service announcement on-line during the Qualifying Round. Finalist teams get 4 hours to script, shoot and edit a 30 second public service announcement on May 28.
In the Finals, judges from academy and industry pick the First, Second, and Third place winners in each category. Trophies and prizes are awarded to the Winners in each category. All New York City public high school students participating in a graphic arts program are eligible to compete. For further information, click on the category thumbnails above. For any additional questions, please contact:
Florence Jackson
Advisory Council for Career & Technical Education
New York City Department of Education
Telephone 212-374-4224
or email fjackso2@schools.nyc.gov